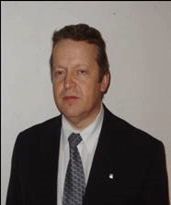 Vladimír Kufner
Architecture Board chairman
T-Mobile Czech Republic a.s. | itSMF Czech Republic
He graduated from Czech Technical University, faculty of Electrical Engineering (branch of Technical Cybernetics) where he passed later also post-gradual study (branch of Microcomputers).
Then he worked in different companies – Research Institute of Telecommunications/VÚT, DeTeWe, Philips, Logica (today CGI) and Hewlett-Packard. After that he started in role of process designer in T-Systems Czech Republic, which was later merged with T-Mobile Czech Republic (current employer).
Here he went through different roles and positions starting of process manager, process and application architect, enterprise architect, chairman of architecture board and finally DevSecOps Chapter Lead. He is certified in different areas (ITIL, ISO20K, Prince2, DevOps, Cobit, Togaf and ArchiMate).
He lectured regularly on Business Institute/MBA studies and occasionally still lectures on University of Economics (VŠE Prague) and at T-Mobile Univerzity. Vladimir is honorary member of itSMF CZ chapter where he is keeping regular presentations every year on annual conferences and so-called mini workshops. He participated on revisions of ITIL versions (V2, V3 and ITIL 4), he actively participated also on translations.
He is regularly publishing articles about DevOps and ITIL into Data Security Management magazine.
Sessions
FAIL fast but with grace (CZ)

Traditionally, we have been focused on best practices. Now, it's time to address worst practices and lessons learned. Three speakers from itSMF Czech Republic will share their experiences with local and global customers in the Czech Republic. You can hear the lessons they have learned from projects and programmes which were/are a part of the […]