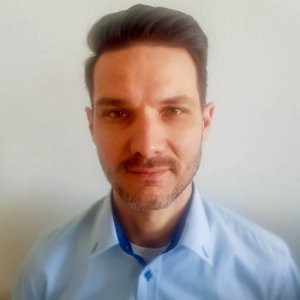 I have been specializing in robots and robotic applications in Slovak industry for more than 15 years.
During this time, I designed and installed more than 100 robots and projects for customers in all kind of industry.
Within ABB robotics, I lead a team of application engineers and train a new generation of robot engineers.
Designing and implementing robotic applications is a personal matter for me and I always put my heart and passion into the design of customer robotic workplace.
Sessions
What could robotics bring to industry (EN)

Robotics is presently one of the most talked about subjects in production and the industry. But what does it mean? Where do we find it? And what exactly can we expect from the future of robotics? You'll find out all about this in my presentation, during which l will introduce you to the concept of […]